Tony Winston and Cathy Gittelson - Piano Studio
With encouragement and support, we guide students towards their musical goals one step at a time. By nurturing an envoirnment that gives positive affirmation to childrens' natural curiosity, a child's imagination is ignited. Our method as piano teachers is to provide the tools to help each student realize their highest potential. Every student is an individual and each piano lesson is tailored to the student's unique strengths, challenges, and interests. Musical preferences are incorporated into lessons so students will be inspired to practice. We help students acquire a solid foundation in keyboard technique and musicianship that they can use to explore any type of music.
Tony Winston
Tony Winston has been a private piano instructor for twenty years. He is a certified in the Suzuki Method, as well as in the Yamaha Music Education System which is a group lesson method. Mr. Winston has a private piano studio with fellow teacher Cathy Gittelson, and has a roster of over 50 students. He also teaches jazz, pop and runs a 'garage band' class which gives his students ensemble experience and exposure to drums, bass, electronic keyboards, and other instruments. Mr. Winston studies classical music with renowned instructor Lois Finlay. (Juiliard graduate and 2012 Georgia music Teacher Of The Year) He was the graduation director of the AASPA program for 6 years before beginning his own program in 2013, the foundation being the core teachings of the Suzuki Method. Tony Winston has been a professional jazz pianist and singer since his late teens. Since moving to Atlanta, Mr. Winston has been a major presence in the Atlanta jazz scene. As a soloist, and with his trio and big band, he has been heard in most all of the jazz venues throughout the city. As a well-respected vocalist, he has performed with numerous ensembles and jazz performers throughout the south. Winston's "Mondo Swing Orchestra" has perfomed for corporate functions, weddings and private events since 1999
---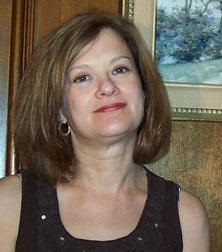 Cathy Gittelson
Cathy Gittelson has been a private piano instructor for over 25 years. She earned her Bachelors Degree in Music Education from Boston's Berklee College of Music and a Masters Degree in Performing Arts Administration from New York University.Ms. Gittelson has taught at various music studios throughout Atlanta, and taught K-5 music classes at the Epstein School of Atlanta. Before moving to Atlanta, she was the Publicity Director at one of the 5 top classical music managements in New York City. 

Currently she maintains a piano studio with Tony Winston which has a roster of over 50 students. In addition, she continues her work as a freelance publicist for classical musicians.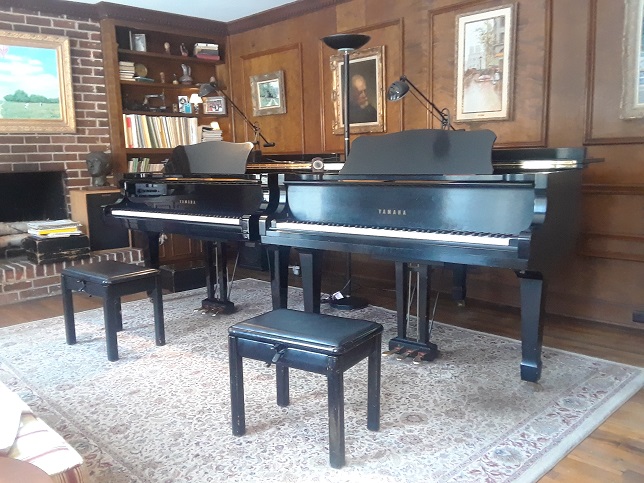 Beautiful two piano teaching studio